We Believe You Pod is a podcast that gives space to marginalized survivors of assault, abuse, and harassment. By sharing these stories, we hope that others hear them and know they are not alone. Our podcast will bring you insight to traumatic stories, throw shade when appropriate, and empower the survivor to be heard. Not for the light hearted, but imperative to hear.
Episodes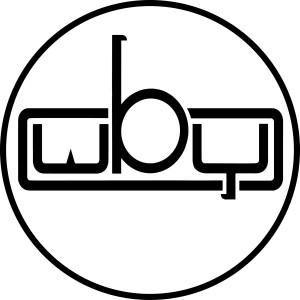 Tuesday Apr 27, 2021
Tuesday Apr 27, 2021
"I was literally living the same life, as my mom did with my dad, that I always said I would never do." ~Mindy 
Mindy is someone that I have known for over 20 years (which is crazy).  In her story, you will learn about what's it's like to be the child of an addict. You often fall into roles unknowingly and find yourself a child of neglect.  Sometimes when your parent has an addiction problem, out of the sheer cycle of addiction, you end up being in a relationship and even marriage with what you are comfortable with, another addict. You also hear why she found herself wanting to be so independent as a child, which helped her cope when facing the biggest challenge of her life.   Mindy also shares the impact of what losing her mother was like. 
Mindy's ability to understand so fast the role she played as a child and an adult is admirable.  She wasn't scared to change her co-dependent ways. She was/is brave enough to get help when she needed it in the depth of her crisis.  She is extraordinary because Mindy broke the cycle!
    Mindy is determined, motivated, and brave.  We rarely hear someone be intentional and understand how the cycles and roles of addictions get passed on to the children in the family.  And be healthy and smart enough to stop it! Mindy is a REAL LIFE superhero! 
Mindy's Non-profit: https://www.facebook.com/arttatumzone/ 

Crystal's Non-Profit: https://rahabs-sisters.org/

Music by Chris Parkman: https://www.instagram.com/_chrisparkman_/?hl=en

Warning: This is a podcast about trauma, so each episode could contain content that activates any triggers you might have. We will do our best to list them below:
#neglect #addiction #childofanaddict #alanon #parentalloss #addict  #codependency #trauma #therapy #selfhealers #whywerecord #shareyourstory #webelieveyou #wbypod #traumasurvivor #weareinthistogether #traumahealing #traumarecovery #painintopurpose #empowerment #youarenotalone #alltraumamatters #notyourfault #buildcommunity #vulnerability #podcastlife #metoomovement #growtogether #safespace #healtogether #webelieveyoupod #webelieveyoupodcast #radicalhospitality #wbypodcast #mindyisahero