We Believe You Pod is a podcast that gives space to marginalized survivors of assault, abuse, and harassment. By sharing these stories, we hope that others hear them and know they are not alone. Our podcast will bring you insight to traumatic stories, throw shade when appropriate, and empower the survivor to be heard. Not for the light hearted, but imperative to hear.
Episodes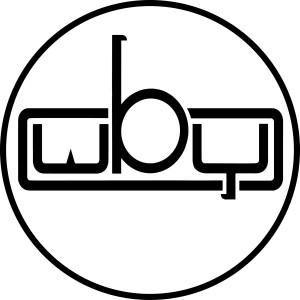 Tuesday Jun 30, 2020
Tuesday Jun 30, 2020
"I saw a lot of those beatings in my neighborhood with police officers that would come and terrorize the black neighborhood. The first time I saw it I had to be around 7 years old."
-Damon

Damon shares his experience as a 69-year-old black man. What it was like to have learning differences as a child with minimal resources, and what it was like to be black growing up. He explains what he has overcome after being bullied by children and a systemically racist society. What it was like witnessing police brutality at a very young age. He continues to not feel safe because of how the world views him. He has been arrested for "walking while black," and describes the first time he had a gun drawn on him and the last time (we hope).  

This is just one person's story. A person of color. ONE story. Please consider taking action and donating to one of the non-profits listed below.  If you aren't sure how to take action, please email me at info@we-believe-you.com, and I will do what I can to help.
Damon's Non-Profit Choice: https://www.naacp.org/
Crystal's Non-Profit Choice: https://rahabs-sisters.org/
Production by Neeraj Srinivasan: https://www.instagram.com/mynipsdontlie/?hl=en
Music by Chris Parkman: https://www.instagram.com/_chrisparkman_/?hl=en
Warning: This is a podcast about trauma, so each episode could contain content that activates any triggers you might have. We will do our best to list them below:
#blacklivesmatter #blm #trauma #arrestedfornoreason #victimized #falseaccusations #abuse #systemicracism #racialprofiling #unjustarrest  #racialinjustice #racialinequality #thisistrauma #blm #therapy #selfhealers #whywerecord #shareyourstory #webelieveyou #wbypod #traumasurvivor #raisemelantedvoices #amplifymelanatedvoices #weallbleedthesamecolor #loveisstrongerthanhate             #standforequality #changematters #fightforchange #createchange #colorofchange #saytheirname #weareinthistogether #traumahealing #painintopurpose #notyourfault #buildcommunity #vulnerability #growtogether #safespace #healtogether #webelieveyoupod #webelieveyoupodcast #radicalhospitality