We Believe You Pod is a podcast that gives space to marginalized survivors of assault, abuse, and harassment. By sharing these stories, we hope that others hear them and know they are not alone. Our podcast will bring you insight to traumatic stories, throw shade when appropriate, and empower the survivor to be heard. Not for the light hearted, but imperative to hear.
Episodes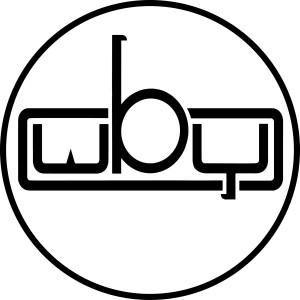 Tuesday Aug 04, 2020
Tuesday Aug 04, 2020
A lot of it for me, I think, was me trying to disappear. If I made myself smaller, maybe people wouldn't touch me or comment on my body." - Liz

Liz shares her traumatic childhood experiences that led her down the path of a severe eating disorder. She unravels how it happened, what led her to it, and how she is one of the lucky ones that had support and guidance. She explains in great detail how an eating disorder is a lifelong journey, something that needs to be managed every day. She shares another diagnosis that she received as an adult. This story illuminates why it is so important to put an end to toxic masculinity in our society, and how it negatively impacts people at a very young age. This is one women's story on how it has affected her. Liz is kind, nurturing, intelligent, and absolutely brave. Throughout her life, she has been hyper-aware of her privilege and does everything she can to help others be better. She has created much light around her struggles and it's admirable. 

Note:  Crystal's intro was recorded last week.  Please know that the Feds have left the protest in 

PDX

 for the most part however the struggle with the Portland Police is still there. 
Liz's Non-profit:  https://www.nationaleatingdisorders.org/
Crystal's Non-Profit: https://www.dontshootpdx.org/
Production by Neeraj Srinivasan: https://www.instagram.com/mynipsdontlie/?hl=en
Music by Chris Parkman: https://www.instagram.com/_chrisparkman_/?hl=en
Warning: This is a podcast about trauma, so each episode could contain content that activates any triggers you might have. We will do our best to list them below:
#eatingdisorders #trauma #eatingdisorderssupport #eatingdisorder #toxicmasculinity #eatingdisordersurvivor #mentalhealth #traumasurvivor #wbypod #wbypodcast #traumahealing #painintopurpose #notyourfault #buildcommunity #vulnerability#growtogether #safespace #healtogether #webelieveyoupod #webelieveyoupodcast #radicalhospitality