We Believe You Pod is a podcast that gives space to marginalized survivors of assault, abuse, and harassment. By sharing these stories, we hope that others hear them and know they are not alone. Our podcast will bring you insight to traumatic stories, throw shade when appropriate, and empower the survivor to be heard. Not for the light hearted, but imperative to hear.
Episodes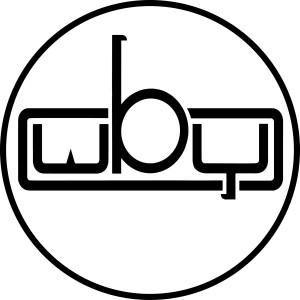 Monday Nov 02, 2020
Monday Nov 02, 2020
"I am not holding any piece of this horrible secret anymore." ~Mandy
Remember Mandy from Season 1? She shared the newly discovered childhood trauma that she had just found out about in Spring 2019. She told us how she discovered it, how it has affected her thus far, and what she was doing to heal.  If you haven't listened to it, you should totally do that now.  This is a follow-up.  We often never get to hear someone's pathway to healing.  Sometimes we don't shake the trees because we don't know what will come with it.  We don't know what's on the other side.  Mandy shares her journey with us, and it's extremely insightful. She tells us what has happened since and talks about her rebirth into the person she is today.   Mandy is a brave, courageous healer and a complete badass!
Thank you for listening!
Mandy's personal Instagram: https://www.instagram.com/mandytigre/?hl=en
Mandy's Business Instagram: https://www.instagram.com/bodymechanicspdx/?hl=en
Mandy's Business: http://pilatespdx.com/
Mandy's Non-profit: http://www.joyfulheartfoundation.org/
Crystal's Non-Profit: https://rahabs-sisters.org/
Production by Neeraj Srinivasan: https://www.instagram.com/mynipsdontlie/?hl=en
Music by Chris Parkman: https://www.instagram.com/_chrisparkman_/?hl=en
Warning: This is a podcast about trauma, so each episode could contain content that activates any triggers you might have. We will do our best to list them below:
#molestation #neglect #childabuse  #emotionalabuse #psychologicalabuse #abuse #childhoodmolestation #trauma #losingaparent #parentaldeath #violence #trauma #childhoodviolence #therapy #selfhealers  #whywerecord #shareyourstory #webelieveyou #wbypod #traumasurvivor #weareinthistogether #traumahealing #traumarecovery #painintopurpose #empowerment #youarenotalone #alltraumamatters #notyourfault #buildcommunity #vulnerability #podcastlife #metoomovement #growtogether #safespace #healtogether #webelieveyoupod #webelieveyoupodcast #radicalhospitality