We Believe You Pod is a podcast that gives space to marginalized survivors of assault, abuse, and harassment. By sharing these stories, we hope that others hear them and know they are not alone. Our podcast will bring you insight to traumatic stories, throw shade when appropriate, and empower the survivor to be heard. Not for the light hearted, but imperative to hear.
Episodes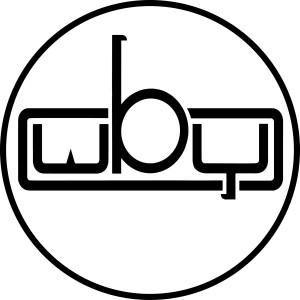 Thursday Jan 07, 2021
Thursday Jan 07, 2021
"It's like that conversation about ACAB. People ask, 'What is going to happen when you get assaulted?' I am like, 'Nobody because they never helped anyway.'" -Jenna
     Jenna shares her life with us. After watching her mother fall into addiction problems, she found herself in a caretaker role for her entire family. After running to her dad's house at 16 years old, she finds herself dealing with her step-mom, who also battled an addiction problem.
     She had to make challenging adult decisions at a very young age to keep her head afloat. She found herself having to live with her childhood sweetheart's family to escape the difficulties of her family of origin. She experiences an assault as a minor and shares what it was like to tell the authorities. As she is trying to heal, she discovers that her parents that have been divorced since she was 2, have both developed cancer.
     You will hear how all the unresolved trauma unravels into becoming an adult as she stays with her childhood sweetheart and how that ends up for her. She never had time to process one thing before another thing would hit her. Jenna is so funny. She finds the light in any darkness.

Jenna's Non-profit: https://www.glitsinc.org/

Crystal's Non-Profit: https://rahabs-sisters.org/

Music by Chris Parkman: https://www.instagram.com/_chrisparkman_/?hl=en

Warning: This is a podcast about trauma, so each episode could contain content that activates any triggers you might have. We will do our best to list them below:

#assault #recovery #substanceabuse #divorce #comedy #art #abuse #trauma #violence #trauma #therapy #selfhealers #whywerecord #shareyourstory #webelieveyou #wbypod #traumasurvivor #weareinthistogether #traumahealing #traumarecovery #painintopurpose #empowerment #youarenotalone #alltraumamatters #notyourfault #buildcommunity #vulnerability #podcastlife #metoomovement #growtogether #safespace #healtogether #webelieveyoupod #webelieveyoupodcast #radicalhospitality